Why Go Tubing on the San Marcos River?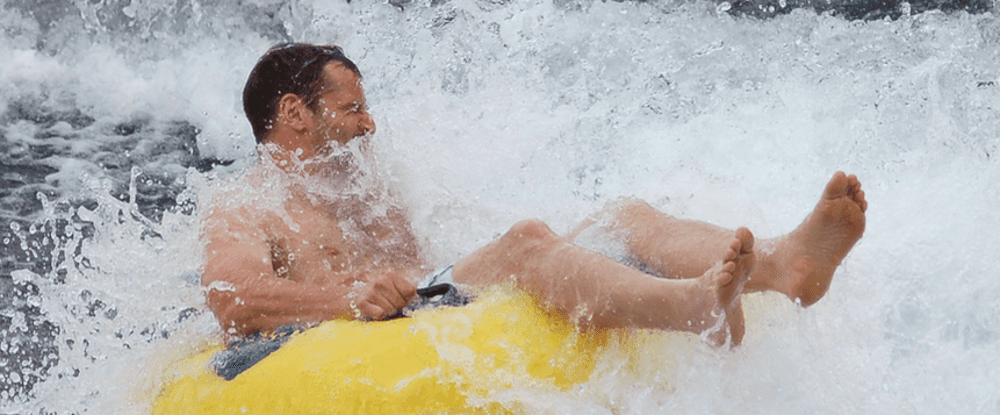 San Marcos is a college town that feels like it captures the best of Texas, and San Marcos River tubing is a key attraction. What with sunshine nearly all the year round and river water that's exceptionally clear, clean, and cool, the San Marcos River is one of the best places to relax and unwind — if you can do that while slowly floating down the water, why on earth wouldn't you?
What Makes San Marcos River Tubing So Great?
The San Marcos River's headwaters, which you'll find on the Texas State University campus, are fed from an underground spring that ensures water around 72 degrees through much of the year. Better yet, that spring-fed water is 10 times cleaner than EPA standards for drinking water.
It's no surprise that people flood here from across the state when the blistering Texas heat becomes too much to handle. You can float the usual one mile before making the quick 10-minute trip back to the beginning, but there are also a few shuttle trips:
The Lions Club: Shuttles you up to City Park for an hour-long trip
Texas State Tubes: Organizes three-hour trips and private tubing parties. They even drive people down from Austin.
The San Marcos Float Fest
You can come enjoy San Marcos River tubing whenever the sun is out, but one event you shouldn't miss is the San Marcos Float Fest. Taking place each year toward the end of July, it's a two-day outdoor music extravaganza that has drawn the likes of:
Tame Impala
Modest Mouse
Snoop Dogg
Bassnector
And those are just the headliners — you'll be able to hear a diverse array of musical acts across the event's two days and evenings. 20,000 attendees can camp along the banks and float on the San Marcos River all weekend.
Get More Community Highlights From San Marcos Toyota
To find out more about what's on and what you should see and do, don't hesitate to contact us today.